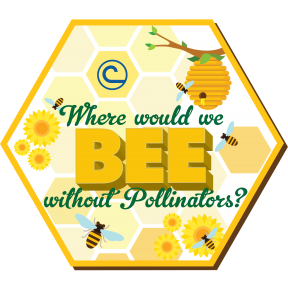 Get your children involved with conservation by having them submit a poster for the annual NACD Poster Contest.  Learning can be fun and what better way to get them interested in a topic than having them use their creativity and imagination to bring their vision of a subject to life.   
This year's theme is "Where Would We BEE Without Pollinators?" and the contest is open to children in grades Kindergarten through 12th from home-schools, public schools, and private schools.   This annual contest "provides students with the opportunity to share their thoughts about soil, water, and related natural resource issues."  Although this is a national contest, it is also sponsored on a state level as well as locally by the conservation districts of each of the Delaware counties.

For poster purposes, students must use the entire theme name on the front side of the poster.  Each of Delaware's Conservation Districts will award the following prizes for each grade category (in each age group of Grades K-1, 2-3, 4-6, 7-9 and 10-12):
1st Place $50 (prize value)

2nd Place $25 (prize value)

3rd Place $15 (prize value)
State winners will receive a cash award from the Delaware Association of Conservation Districts in the same prize levels as the county winners.
We will also accept computer-generated posters from students in grades 9-12 only. The same level of prizes will be awarded for this special category. However, these posters are not eligible for the state or national contest only county level awards.
Deadline for entries is Friday, October 23, 2020

Please see the flyers below for contest information in your county.  Full contest rules can be found just below the flyers.  Contest rules are the same nationwide.