Interest in cover crops and soil health is GROWING in Delaware! Did you know that in 2019, farmers planted more than 110,000 acres of cover crops? Delaware's Conservation Districts are thankful for our farmers and their efforts to protect our natural resources while improving farm profitability. 
On this page, we're continually adding resources that can help you develop cover crop management strategies that are tailored to your farm goals. Some of the many strategies that cover crops can help with include: 
improving soil health
building organic matter
suppressing weeds
recycling nutrients
attracting pollinators
reducing erosion
addressing compaction 
increasing soil nitrogen for your next crop 
Learn more about conservation technical assistance and cost-share programs available through your local Conservation District:
SARE Cover Crop Topic Room– includes links to their Cover Crop Innovator Series, their annual Cover Crop Report and excellent books available for free online:
Presentations and Webinars
A Soil Health Virtual Farmer Panel was hosted in August 2020 by the Sussex Conservation District. The panel was moderated by Steve Groff, and featured Blaine Hitchens, Steve Kraszewski and Aaron Thompson. 
Soil Health Solutions for Every Kind of Farm was a workshop hosted by Delaware State University and SARE in August 2020. Shannon Zezula, Indiana NRCS State Resource Conservationist, was the featured speaker.
Your Land and the Long View was a webinar series for landowners that was hosted by Steve Groff, the Stroud Water Research Center and the University of Maryland Ag Law Education Initiative in July 2020. Steve Groff and Sarah Everhart discuss the importance of soil health, and offer strategies on how farmers and landowners can work together to invest in the land.
Soil Health Farmer Panel- with a Focus on Larger Scale, Commodity Production, with Trey Hill, Jay Baxter, Chip Baker and Matt Fry 
Q&A Session with Keith Berns, Kris Nichols and Rob Myers
Soil Health Farmer Panel- with a Focus on Smaller Scale, Diversified Production, with Hattie Allen, Thelonius Cook, Zach Dittmar and Tom Paduano
Optimizing Soil Biology to Regenerate Soils, with Kris Nichols
Economics of Cover Crops, with Rob Myers
Carbonomics, with Keith Berns
Economics and Soil Health was a soil health workshop hosted the Sussex Conservation District in February 2018. Keith Berns of Green Cover Seed gave two presentations on Carbonomics and the benefits of different cover crop species. Marcy Lowe, of Datu Research, and Michael Willis, a Missouri farmer, gave a presentation about economic case studies conducted by the Datu Research and the National Association of Conservation Districts.
Carbonomics, with Keith Berns
Cover Crop Species and Mixes, Rates and Recommendations, with Keith Berns
Economic Case Studies, with Marcy Lowe and Michael Willis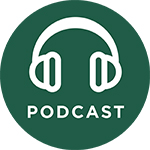 Soil Health, Farmer to Farmer– Conversation between Oklahoma Farmer Jimmy Emmons, and Sussex County Farmer Blaine Hitchens about cover crops and soil health. From Cloud to Cab episode recorded in January 2019.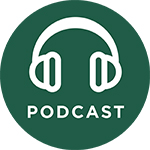 Early Cover Crops with the Air Seeder– Conversation with David Baird, Debbie Absher and Daniel Hudson from the Sussex Conservation District. From Cloud to Cab episode published in October 2018.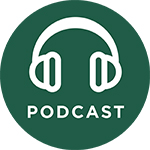 Managing Cover Crops for Nutrient Uptake and Water Quality. Conversation with Ken Staver at the Wye Research and Education Center in Queenstown, MD, where cover crop research has spanned more than two decades. From Cloud to Cab episode recorded in 2018.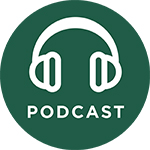 University of Delaware Research Update with Mark VanGessel, Bill Cissel and David Owens. From Cloud to Cab Episode recorded in July 2018.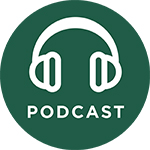 Introduction to Soil Health with NRCS Resource Conservationist Jayme Arthurs and Prince George's County Conservation District Manager and Farmer Steve Darcey about Soil Health. From Cloud to Cab episode recorded in 2018.