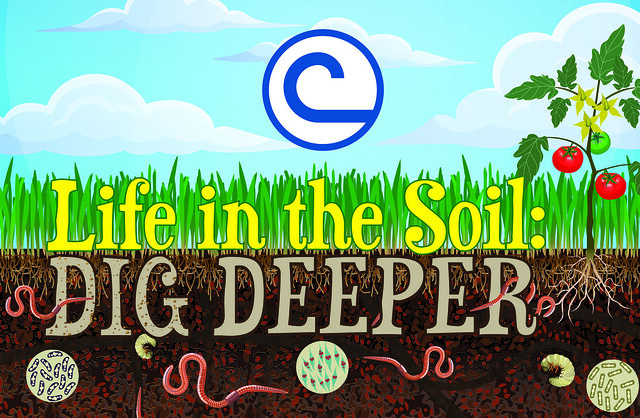 Soil is a dirty topic, but everyone needs to learn more about it! Soil is the foundation for many of the items we use in our daily life, such as food, clothing, clean water, homes and more. Healthy soil equals healthy food, which equals a healthy you. Don't treat your soil like dirt!
The annual National Conservation Poster Contest is open to all public, private and homeschooled children in grades K-12. The theme for 2019 posters is "Life in the Soil: Dig Deeper"
For poster purposes, students must use the entire theme name on the front side of the poster.
Each of Delaware's Conservation Districts, sponsors of the contest at the local level, will award the following prizes for each grade category (in each age group of Grades K-1, 2-3, 4-6, 7-9 and 10-12):
1st Place $50 (prize value)
2nd Place $25 (prize value)
3rd Place $15 (prize value)
State winners will receive a cash award from the Delaware Association of Conservation Districts in the same prize levels as the county winners.
We will also accept computer-generated posters from students in grades 9-12 only. The same level of prizes will be awarded for this special category. However, these posters are not eligible for the state or national contest only county level awards.
Deadline for entries is 4:30 p.m. Friday, October 18, 2019
Delaware students can find contest guidelines for each county at:
You can also find additional guidance regarding the theme and resources
here
on the National Association of Conservation Districts' website.